Sorghumbase has a section labeled "Research", https://www.sorghumbase.org/research, that lists publications in scientific literature that is of interest to the sorghum community. Below is an example how a relevant paper is displayed on Sorghumbase.
Contributors to Sorghumbase can add scientific papers to Sorghumbase through the WordPress dashboard by going to the "Scientific Papers" section and clicking "Add New".
The information that should be included when submitting a paper for Sorghumbase is as follows:
The title of the paper
The date of the first publication
The authors of the paper
An abstract of the paper
A link to the paper on the publishers website or some other resource where the paper is available in full.
Optional: The Pubmed ID of the paper.

If the paper the user is submitting has a PubMed ID it is actually sufficient to supply the title of the paper and the PubMed ID. Sorghumbase will retrieve all other information from PubMed and format it appropriately.
If the paper does not have a PubMed ID we ask the user to supply the information themselves. The title of the paper can be entered in the "Add title" field while the other information can be filled out in the marked fields.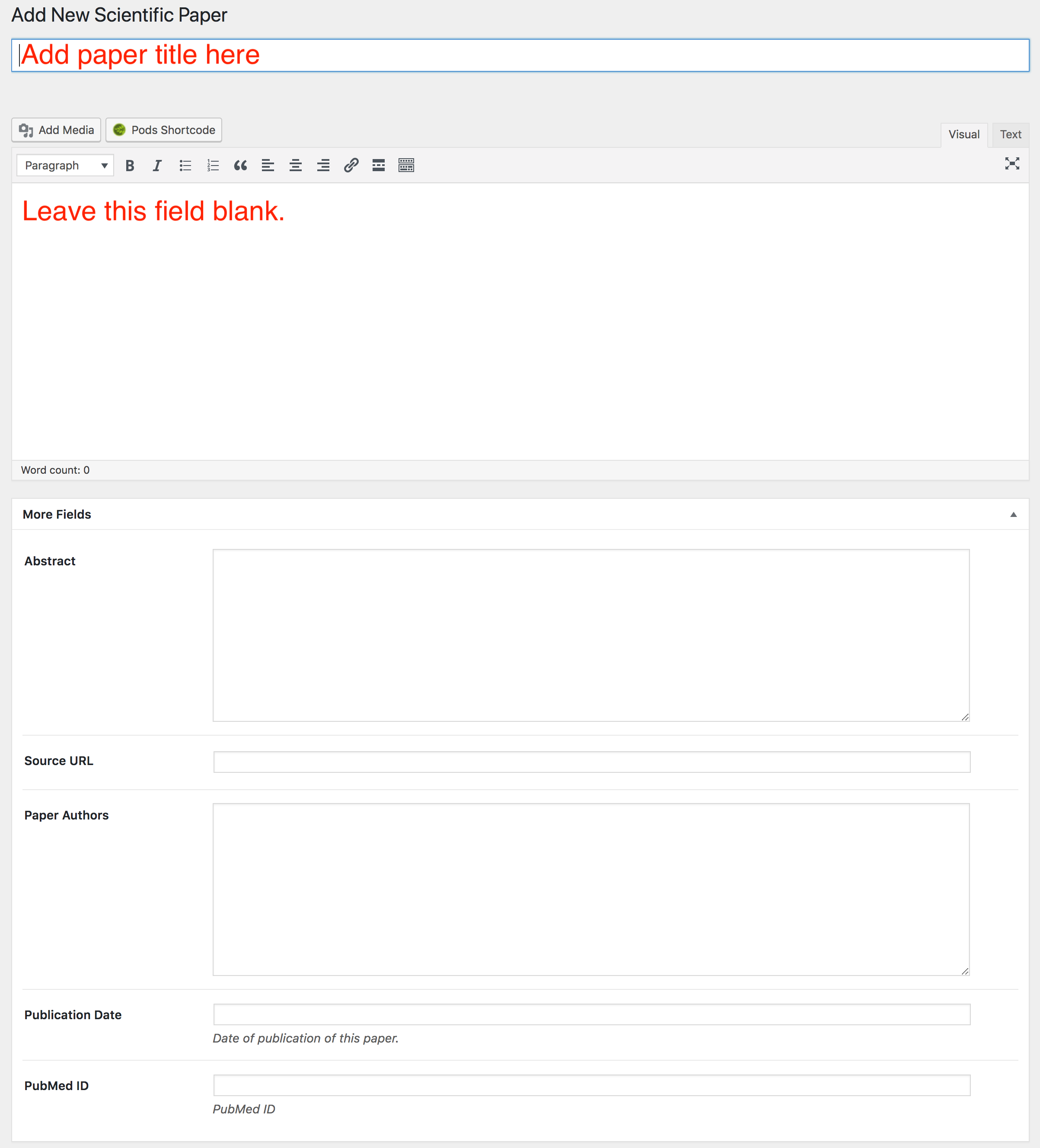 After the necessary information is entered, click "Publish". If you have full editor privileges the item will be published (i.e. immediately available on the public site). If not, the button will change to "Submit for Review", make sure to click this button too. In this case the paper will appear on Sorghumbase after it has been reviewed and approved by an editor.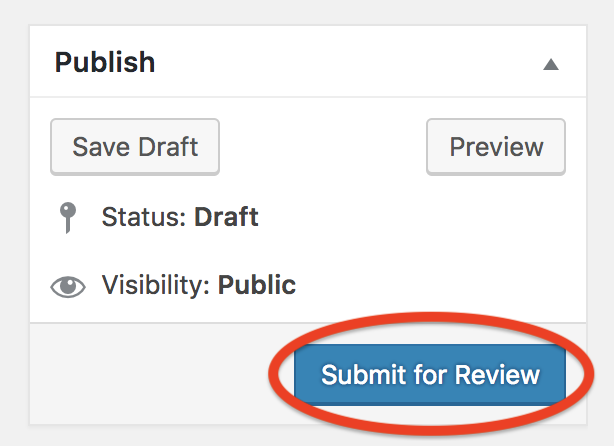 Tutorial: Adding a Scientific Paper to Sorghumbase